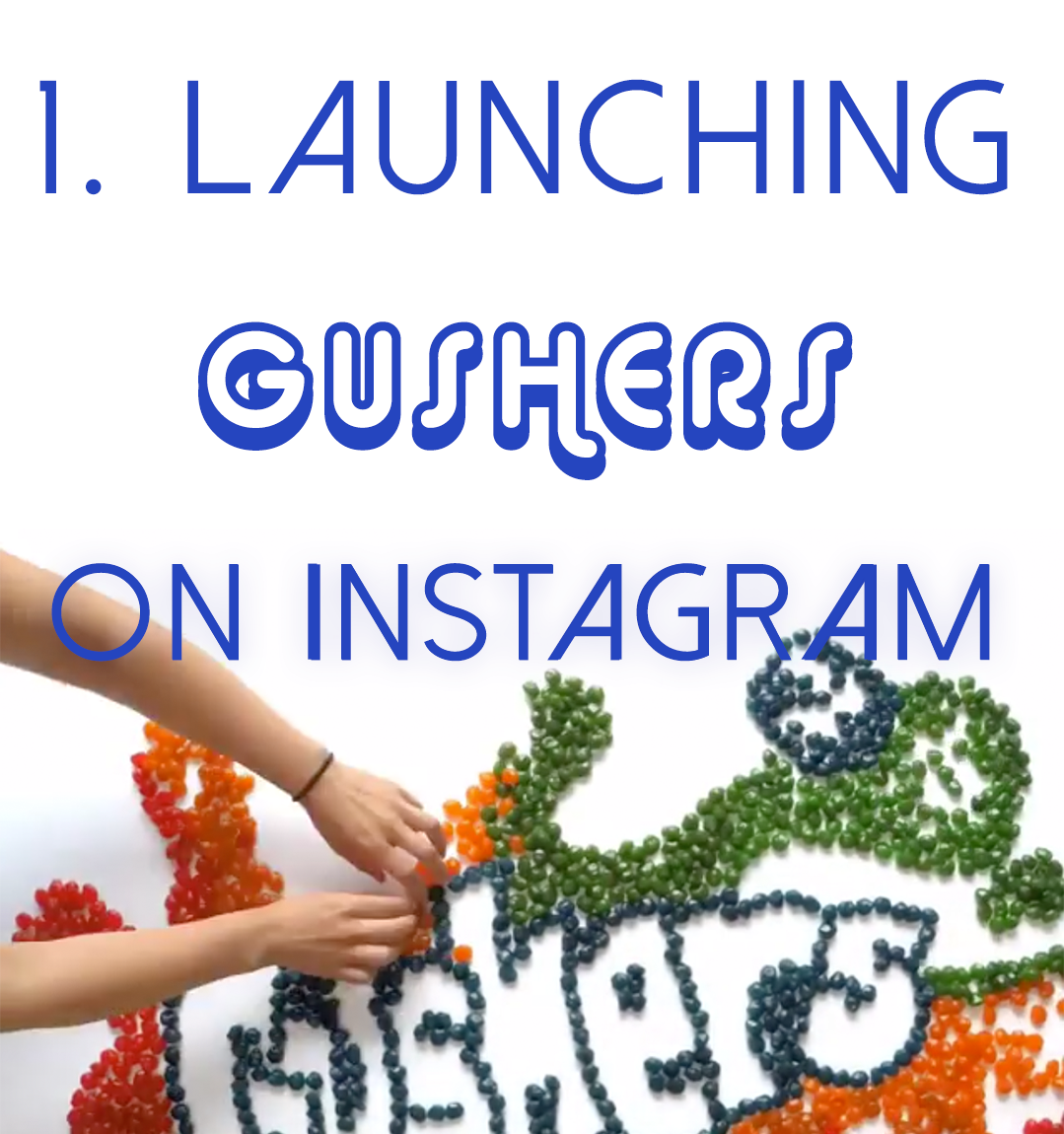 Welp, this was very fun. Our team was tasked with launching Gushers on Instagram, Snapchat and Twitter. Our target audience was a generation whose first language was Internet (no pressure) and our strategy was simple: make great content for them, walking the line of not trying too hard but letting them know we care. Ya know, so we can avoid the whole drop-us-off-two-blocks-from-school thing.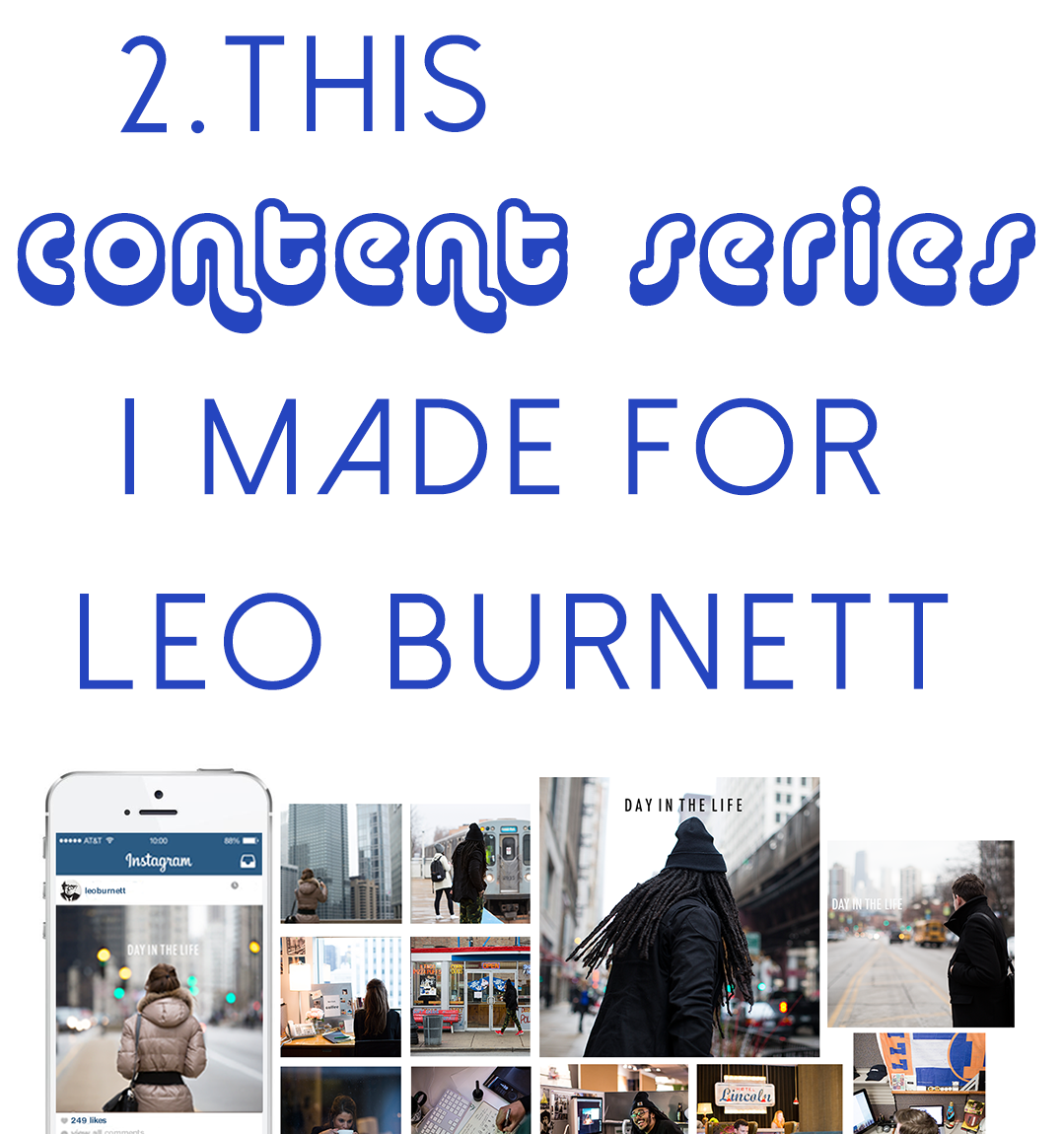 To grow the agency's following on Instagram, I created a series called Day in the Life to 1) cement Leo Burnett's status as on industry leader on the platform and 2) attract talent to the agency. Cement and attract, baby! We gained tens of thousands of followers, entertained both the intended audience and industry at large, and transformed the agency's presence on the platform. I wrote copy, produced and concepted the series.
(2018 update: The series as a whole was profiled on Adweek in February 2018. Check out the article here.)
I led production for a social agency with some amazing clients. One of the big reasons I love digital strategy is whether it be copywriting, content planning or leading production, it all has to come together seamlessly to create a successful piece of content, sort of like a Snapchat that says "wait for it" and then you wait for it and it pays off because you waited for it. The dog comes out from under the bed and you didn't know a dog was there, or that kid whipped his head around really quickly and my goodness, you didn't know that was going to happen.
On these brands, I was the sole client representative for content production, and my responsibilities included managing production with a social-first lens.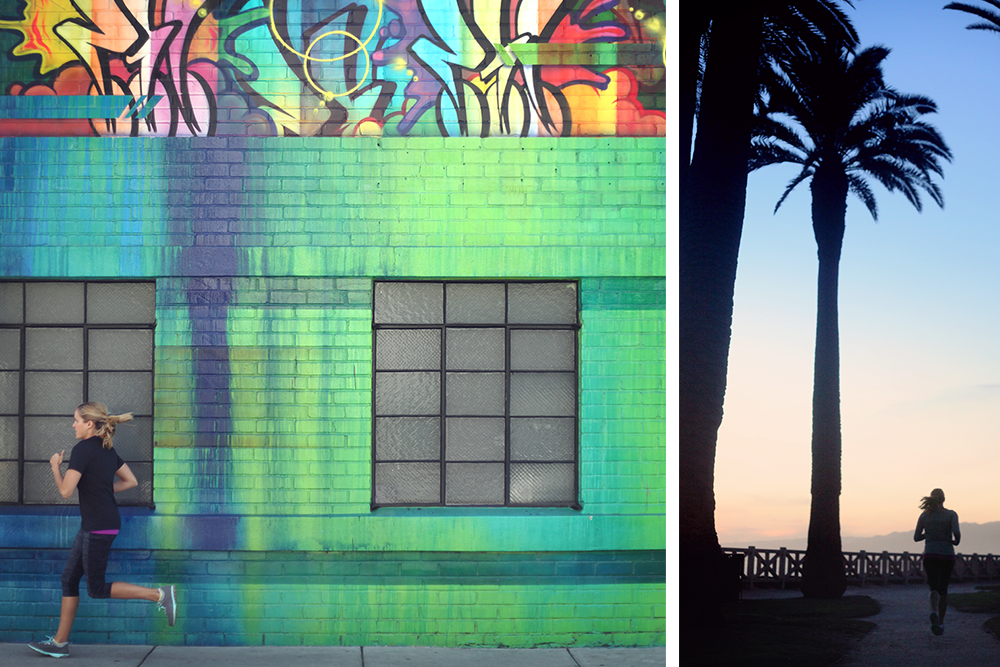 As a part of Leo Burnett's reputation team, I was responsible for creating progressive content to evolve the brand. This video I produced was part of a larger series to showcase the side hustles of agency staffers and highlight Leo Burnett's partnership with Chicago Ideas Week. I think it has style. Check it out.